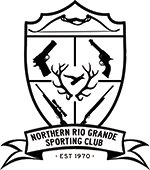 Purpose:
To provide local law enforcement agencies use of NRGSC facilities as a proper facility to conduct required qualifications and sworn officers a location to practice their firearms skills.
We believe these are important contributions NRGSC can make towards enhancing the safety of our community.
Program Outline:
Agency shall provide proof of their department's insurance coverage, written request outlining their approximate, anticipated annual needs for group qualifications and approximate number of officers requiring qualifications. Night qualifications must be addressed in each request.
NRGSC board of directors will review and approve or disapprove all requests annually.
Law enforcement agency membership fee is $500/yr.
This entitles the agency to a single gate card to be issued to and controlled by a designated qualification lead officer.
Unless otherwise approved, group qualifications will be conducted on weekdays to minimize disruptions to members of NRGSC on weekends.
Once approved and payment of the law enforcement group rate is provided, sworn officers of that agency will be afforded a discounted, individual membership. Individual, annual memberships will be identical in requirements and benefits as regular individual memberships but at 50% of the current membership rate.
Each sworn officer taking advantage of this opportunity will receive their individual gate access card in accordance with NRGSC membership policy.
Officers will follow the standard, individual membership process and will be provided their LE discount at the payment step of the membership process.
This program will run concurrent with NRGSC's fiscal year ie; July 1st – June 30th effective July 1st 2023.
Agency applications and approvals will occur during May and June prior to the beginning of the fiscal year and none will be processed after July 1st.
Due to a late amendment, enrollment deadline for the 2023 membership year is extended to Aug. 1, 2023.
About NRGSC:
Northern Rio Grande Sporting Club is a registered 501c7 non-profit organization and a 100% volunteer operated "social" club. We promote a positive environment and a sense of community. We focus on safety first and foremost. Members are self-regulating while on the property whether engaged in shooting sports or not. All rules and regulations defined and available on the website nrgsc.org must be strictly followed.
Applications to the NRGSC Law Enforcement program will be reviewed by the NRGSC Board. Upon approval and payment your group will be issued the discount code for officers to use.