Welcome to NRGSC! If you're attending a match or an event at NRGSC you'll need to complete the safety training and make a $5 payment through our system.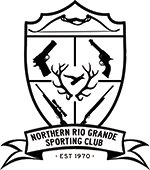 The video below covers all the safety elements of NRGSC. Our members safety is a high priority and unsafe behavior on the range should be reported immediately.
Once you've watched the video above, click the button below to take the safety test.
You'll be able to take the test as many times as you need.
Once you complete the test, you'll be redirected to a page on NRGSC.org for payment.
Everything we do here is on a volunteer basis. If you'd like to become more active in the club or be considered for a board position drop us a line!