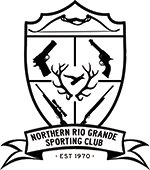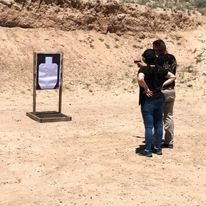 Policy Purpose:
To provide firearm instructors a safe and controlled environment to offer training to community members. NRGSC is a 501c7 non-profit organization and must adhere to all IRS requirements. Most instructors operate in a "for profit" status, inequitably benefiting above other members paying the same membership fee. To rectify this, the NRGSC board of directors has defined and adopted new requirements to be an approved/authorized instructor.
Outline:
All instructor level approvals run concurrent with the normal membership year ie; July 1st – June 30th. This policy is effective July 1st 2023.
Instructor applications will be accepted and reviewed during May and June prior to the beginning of the next FY. No applications for the subsequent FY will be accepted after July 1st.
If approved, a link will be made available for assistant-instructor (or RSO), discounted membership rate upon receipt of instructor payment.
Applications for instructor approval submitted to the NRGSC board of directors must include:
Proof of current liability insurance as required by NRGSC bylaws.
Qualification for the instruction being provided.
Qualifications of assistant instructors and/or range safety officers RSO's.
Anticipated annual number of classes and average number students/class.
Requirements:
Instructor level membership cost = $1000/yr.
Class size will be limited to 20 students with maximum of 10 shooting at any time.
Instructor must provide qualified assistant instructors or range safety officers to student ratio of 1:2. Example: a minimum of 5 instructors are required for the maximum class size of 10 students shooting.
The number of daily range reservations are limited to 4/month and a maximum of 24/year.
All assistant instructors and RSO's are required to be NRGSC members for compliance with insurance requirements. These will be offered a discounted, individual membership rate = 75% of the current individual membership rate.
All other requirements of NRGSC bylaws Article VIII remain in effect excluding the $5.00 per day range use fee for non-members of NRGSC. This has been waived for instructors authorized under this policy.
All range use for instruction must be scheduled through the online scheduling system.
Penalties:
Failure to comply with the guidelines outlined above will result in your loss of privileges as an instructor at NRGSC. 
Your instructor fees will not be refunded or prorated for the balance of the membership cycle.
RSO's who have a discounted rate for the year will not be eligible for the same discount the following year.
The NRGSC Board may vote to also strip you of your individual membership for the year or permanently banning you from the club.
Anyone caught instructing "for-profit" without scheduling as mandated will have their annual authorization revoked and their fee will be forfeited.
Any variance to this policy requires board-of-directors' review and approval.
Note:
This policy is only applicable to "for-profit" instructors.  It does not apply to NRGSC sponsored events and their instructors.
AFTER YOUR APPLICATION YOU WILL BE REDIRECTED BACK TO NRGSC.ORG TO MAKE YOUR PAYMENT.
****Your application will ONLY begin after we have received payment.****
**Incomplete applications will be denied and money will be refunded. NRGSC is unable to alter applications once submitted per our legal and insurance policies.**